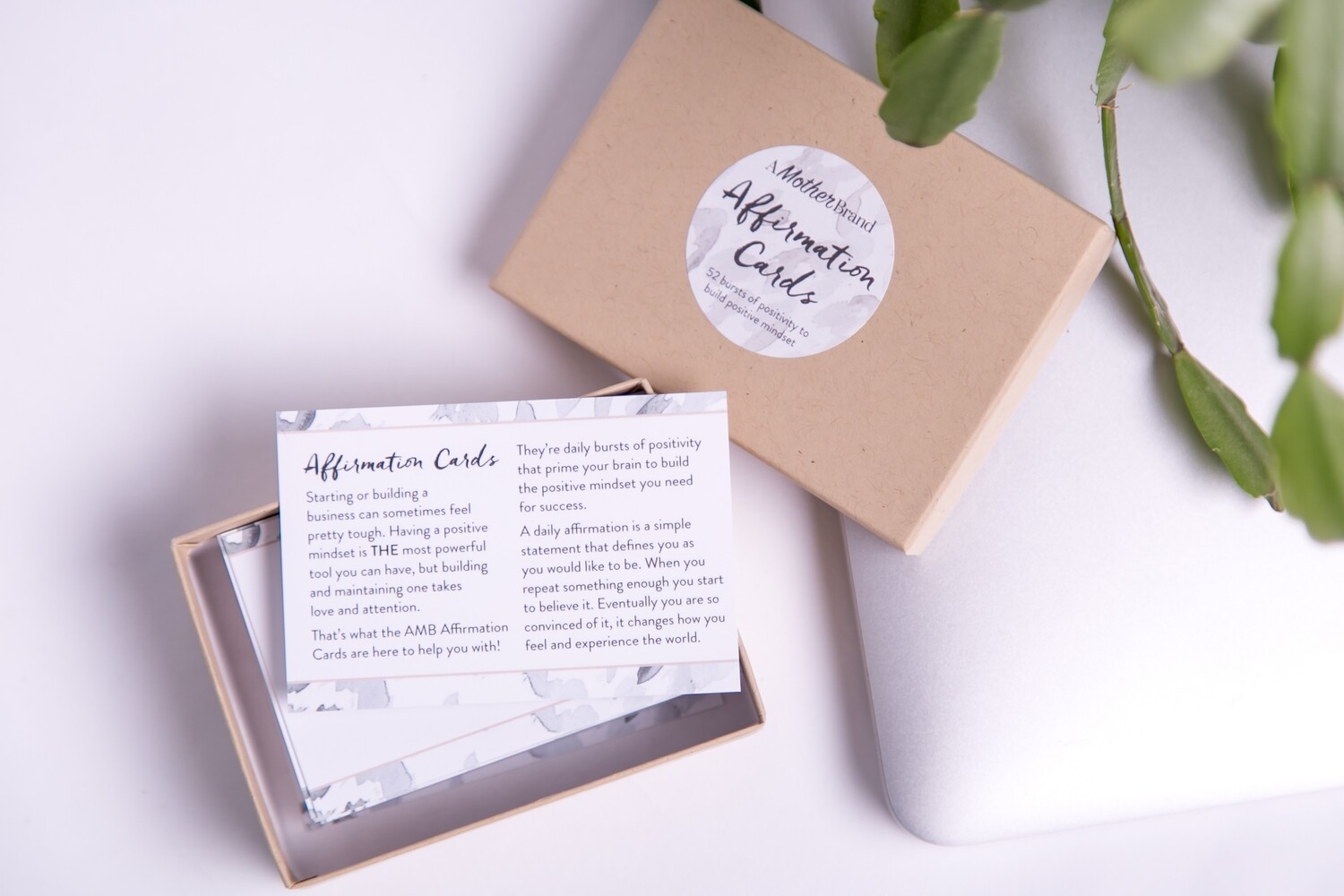 Affirmation Cards
SKU AC001
This deck of 52 affirmation cards provides daily bursts of positivity that help build the positive mindset you need for success.
Product Details
Start your day with a positive mindset, every day.



Life can feel pretty tough sometimes. Whether its building a business or just day-to-day life, sometimes we just need an extra boost of positivity.

Having a positive mindset is THE most powerful tool you can have in life, but building and maintaining one takes love and attention.


That's what these beautiful Affirmation Cards are here to help you with!

Using the power of self-talk, these cards are daily bursts of positivity that prime your brain to build the positive mindset you need for success.


'They are a perfect little box of hope, gratitude and optimism.'
- Jacqui Mulvagh, Illustrator & mother of 4

Whether it's for general life or business, these cards have been carefully curated so that there's always one that can support you. ❤

Make picking your affirmation a part of your daily routine and feel the impact of feeding your brain good thoughts. Pick a card that speaks to you for that day. Read it, speak it out loud, write it in your journal, meditate on it or place it on your desk to reinforce your positive thinking throughout the day.

With 52 cards in the deck, there are tonnes to choose from - enough for a different one every week all year if you fancy!


These gorgeous cards are made from super luxe 400gsm, with a soft touch feel.

They're strong enough to be happily propped up on your desk, displayed lovingly on a pinboard or anywhere you're going to look at for a positive boost during the day.

Each deck comes with instructions in a reusable gift box, perfect for keeping to hand on your desk.
All packaging is eco-friendly & recyclable.


* Discounts available if you'd like to buy over 5 decks.
Please email nonie@amotherbrand.com for further info.

Save this product for later